Non-confined feeding sites: Assisting producers with site selection and planning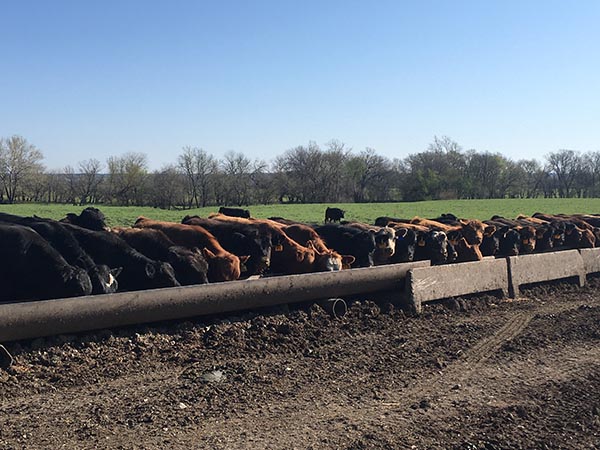 This training session took place on Thursday, May 7. The presentation, which can be downloaded, focused on how specialists and agents can assist producers with their needs and the justification in moving and/or improving non-confined feeding sites. Topics included water quality issues, site selection, extraneous drainage, bunk space/head, distance to streams, topography/terraces, buffer size, and geotextile feed pads.
For those who were unable to join us, a video recording of the training is available. For extension agents, these recordings can be found on the Natural Resources Channel in the KSRE Resources Team on Microsoft Teams. For any others who are interested in watching the training, please contact KCARE for the video link.