Water Quality Professional Development Speakers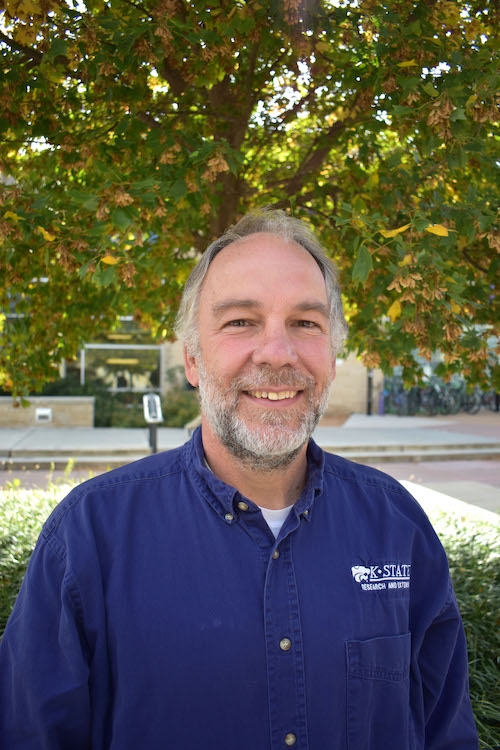 Will Boyer is an extension watershed specialist for K-State. He works primarily with Northeast Kansas watersheds, where he provides education and technical assistance to agricultural producers and other stakeholders. Will works one-on-one with livestock producers to find solutions to water quality concerns associated with their confined feeding and grazing operations using high-resolution mapping data and GIS software. Will has been with K-State since 1998, and in his current position since 2003. He holds a Bachelor of Arts degree in biology from Chadron State College in Nebraska, and a master's degree in environmental planning and management from K-State.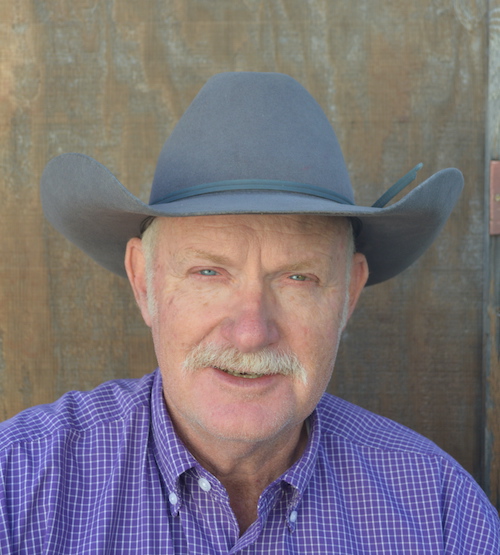 Jeff Davidson is a watershed specialist, with a special focus on the Flint Hills Watersheds. He has been with KCARE since 2012, providing research-based information and educational programs related to environmental stewardship of water resources throughout the Flint Hills region. Jeff's work focuses on: the use of off-stream watering sites for cattle, improved water quality through rangeland management practices, confined feeding animal management, cover crop management, soil infiltration improvement strategies, and riparian zone management. Additionally, he is the initial contact for people who own streambank sites deemed highly erodible along the Cottonwood River. In partnership with these landowners, he helps to put streambank stabilization projects in place. These projects not only preserve crop ground bordering the stream, but reduce the amount of sediment that will flow into the nearby reservoir.
Jeff worked for K-State for many years previous to KCARE as an Agricultural Extension Agent in Greenwood County. He attended Colorado State University, where he earned both a Bachelor of Science degree in Range-Forest Management and a Master's Degree in Range Science, specializing in range animal nutrition.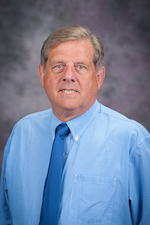 Steve Ensley graduated in 1981 from K-State with a DVM. After 14 years in mixed practice in the Midwest he received a MS and PhD in veterinary toxicology at Iowa State University completing his PhD in 2000. Dr Ensley has worked for the University of Nebraska-Lincoln, Bayer AG, Iowa State University and Kansas State University. Dr Ensley's interests are clinical veterinary toxicology and applied veterinary toxicology research. He has published extensively on applied veterinary toxicology and gives numerous presentations on these topics. Food animal veterinary toxicology is his passion.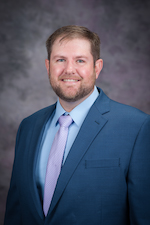 Scott Fritz is a veterinarian completing a 3-year specialized training program in toxicology. He spent 5 years in private practice in rural South Dakota working nearly exclusively with beef cattle and now assists field veterinarians to diagnose animal deaths associated with poisonings.  Dr. Fritz has published articles and book chapters focused on blue-green algae and their effects on animals.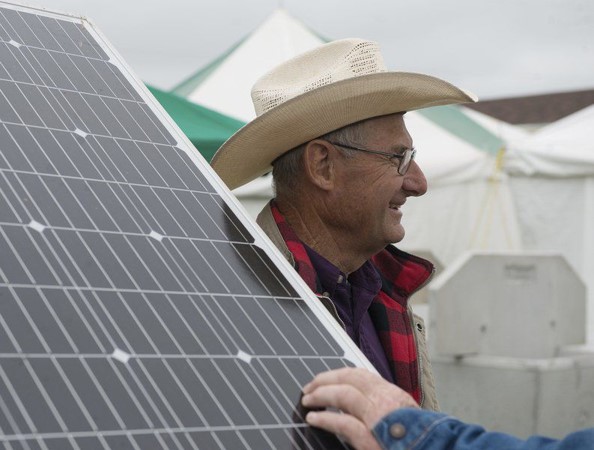 Herschel George is a graduate of K-State; he received a Bachelor of Science degree in agricultural education in 1969 and a master's degree in agricultural mechanization in 1982. Herschel served as a county extension agent for over 30 years, before joining KCARE as an extension watershed specialist for the Southeast Kansas watersheds. His focus is on water quality, primarily in partnership with livestock producers, and he works to reduce the impact of livestock on the ponds, lakes and streams of eastern Kansas. Hershel retired from KCARE in 2019.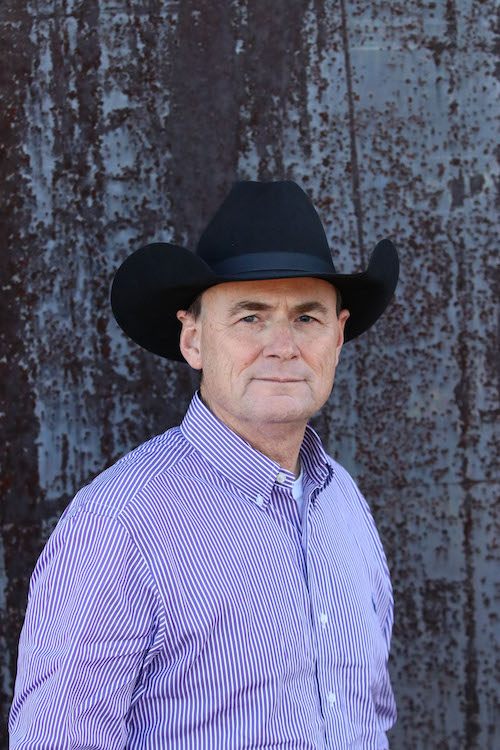 Ron Graber is an Extension Watershed Specialist for watersheds in central Kansas. As part of his role, Ron coordinated the development, assessment and planning phases of the Watershed Restoration and Protection Strategies (WRAPS) plan for the Little Arkansas River, the Smoky Hill River and Upper Timber Creek. His primary focus as a watershed specialist is to educate local citizens about non-point source pollution issues and motivate those citizens to implement water quality restoration and protection actions. Ron works with livestock producers, regardless of operation size, to conduct environmental assessment and provide assistance in identifying management options best suited for their individual operation. He also assists growers in water quality protection by providing information on best management practices (BMPs) for crop production as it relates to water quality.
Ron is a K-State graduate, holding both a Bachelor of Science degree and a master's degree in Agriculture. Prior to his work as a watershed specialist, Ron was a County Extension Agent for K-State Research and Extension in both Osage and Harvey counties. He has worked as a watershed specialist since 2000.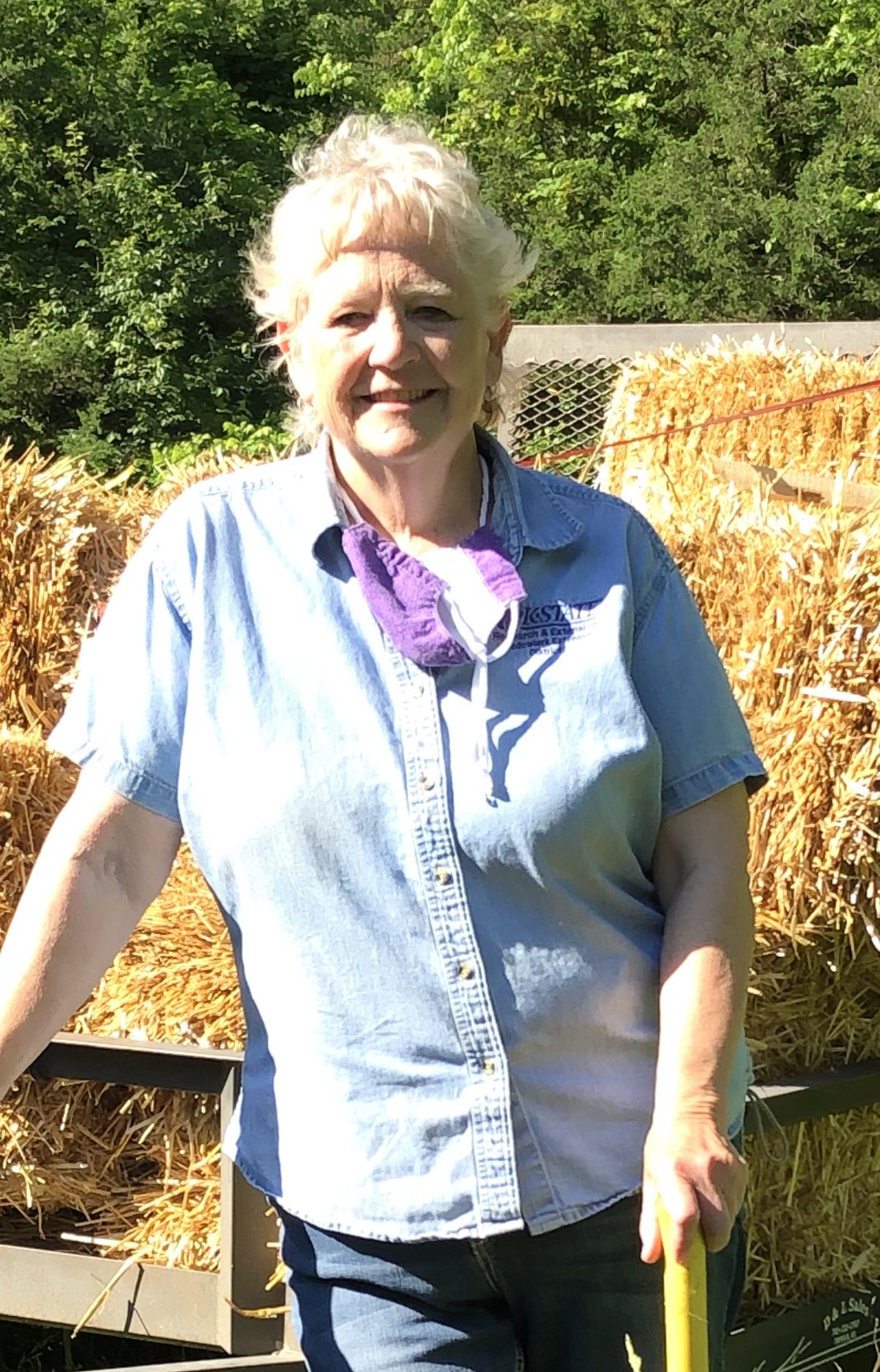 Jody Holthaus graduated from KSU with ASI degree and a Masters in Management from Baker University. She was the Nemaha County Ag Agent, before transferring to Jackson County. She now serves as the Meadowlark Extension District Agent, Livestock and Natural Resources.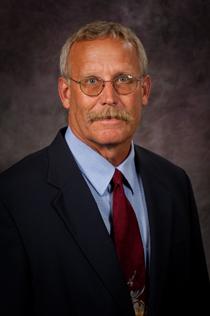 Charlie Lee is an Extension Wildlife Specialist and has been helping people deal with pond problems for 28 years. He has a B.S and M.S. from Kansas State University. His responsibilities include conducting a statewide program in wildlife damage control, wildlife enhancement on private lands, youth outdoor environmental programs, and aquaculture. Charlie's current areas of interest include prairie dog and cattle interactions, bird damage control at feedlots and rodent damage in conservation tillage systems.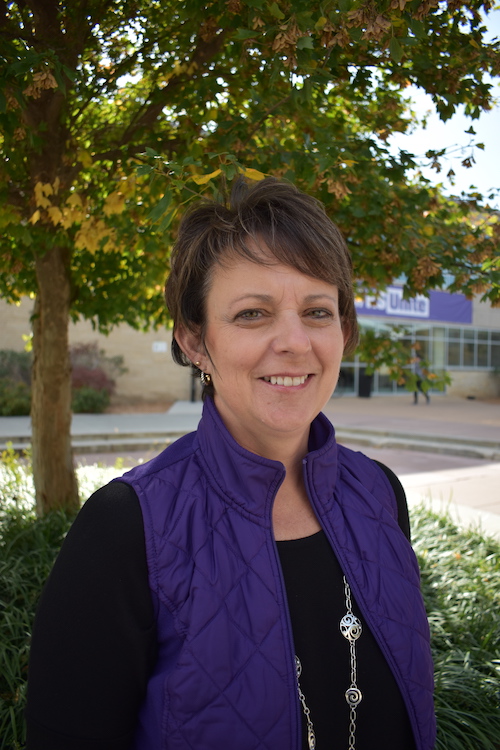 Stacie Minson has served at the Big Creek/Little Smoky watershed specialist for over 16 years. She works as both the specialist for this area and the WRAPS coordinator, providing technical assistance to the 2.400 square mile area, which includes Kanopolis Reservoir. Stacie not only focuses on water quality in her area by working closely with producers to implement cropland and livestock BMPs, she also actively promotes water conservation and improved water quality through many educational programs in the community.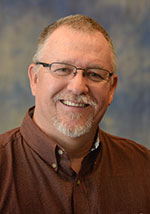 Rod Schaub is a graduate of K-State with a Bachelor of Science degree in Animal Science. Rod has served as an extension agent for thirty years all of which have been in the Lyndon Office, first for Osage County and currently as the livestock agent in Frontier District.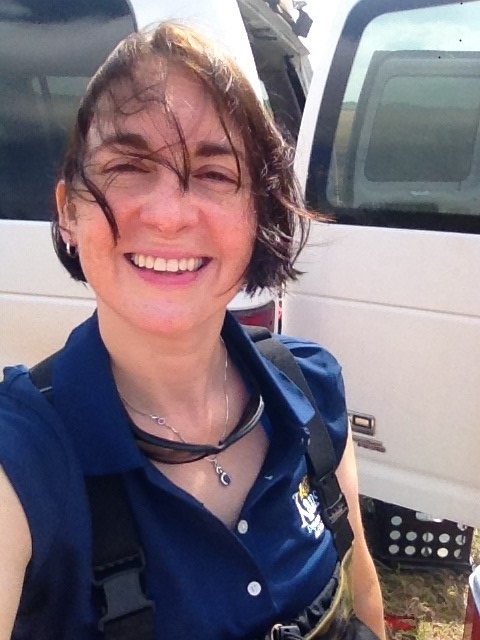 Elizabeth Smith has been at the Kansas Department of Health and Environment since 2005. She has a B.S. in Biology and a Ph.D. in Entomology from the University of Kansas. She currently oversees several environmental monitoring programs that track the health of streams and lakes in Kansas, including the Harmful Algal Bloom response program.  In addition, she serves as data manager for the surface water monitoring unit and general editor of the state's biennial Integrated Water Quality Assessment report.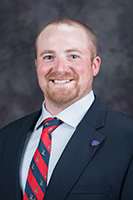 A.J. Tarpoff
has worked and served the beef industry from every aspect of
production from pasture
to plate.
He
attended Kansas State University earning his B.S.
from the Animal Sciences and Industry department
,
followed by his
D.V.M., and M.S. degrees
from the College of Veterinary Medicine
. Following graduation in 2012, he practiced feedlot production medicine in Alberta, Canada.
In 2016 he returned to the
Department of
Animal
Sciences and Industry
at Kansas State University
to serve as an Assistant Professor and the
Beef Extension Veterinarian. A.J. has a 70% extension, 20% research, and 10% teaching appointment.
He works closely with producers, practicing veterinarians, and members of industry to bring relevant extension and education that improves cattle health and the productivity of the beef industry.