Flickner Innovation Farm
Get ready for our 2023 summer field event at the Flickner Innovation Farm!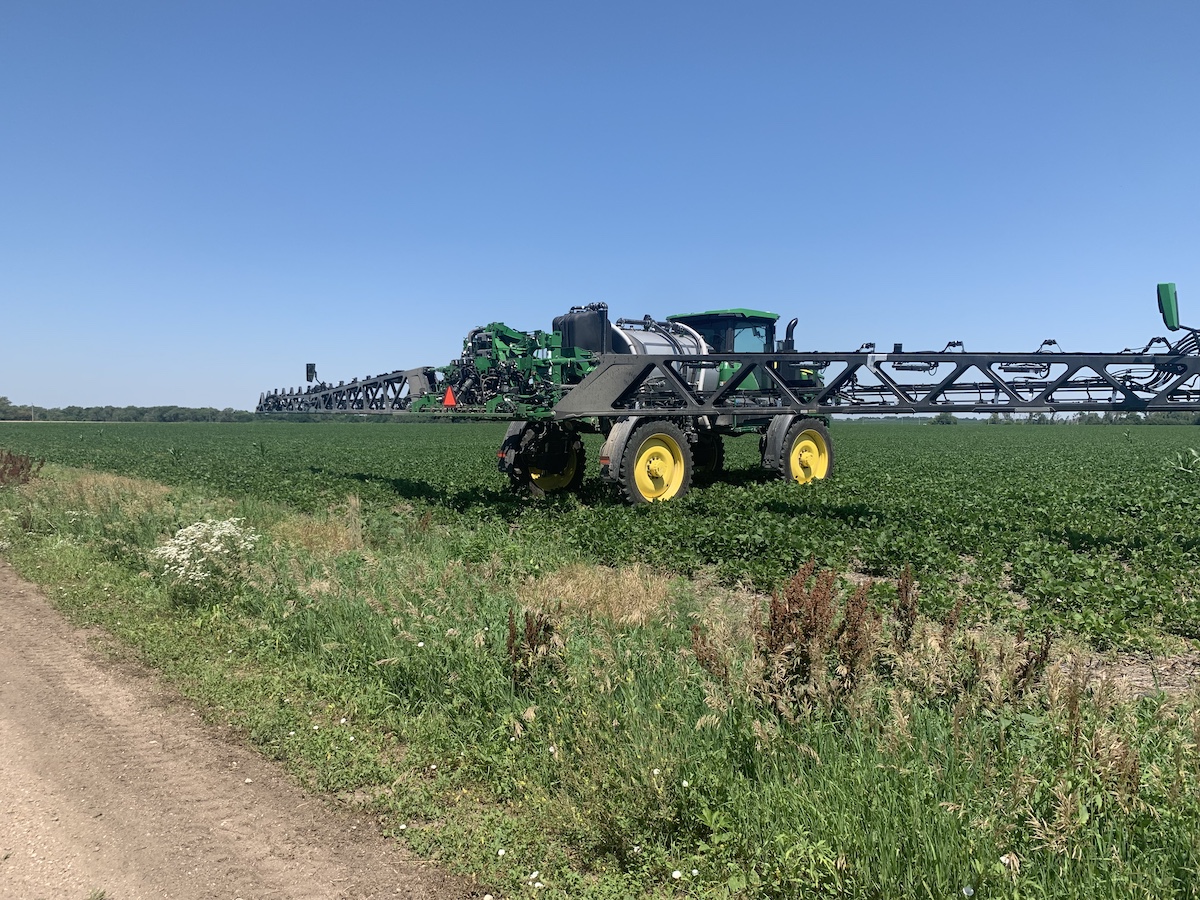 We have created a program focusing on weed management, soil health, and other "groundbreaking" work. (Sorry, we couldn't resist.)
Join us at for coffee and a welcome at 8:30 a.m. on August 10 at the farm. Get up close to a John Deere See and Spray Ultimate, a Redekop weed seed destructor, and more! Like in years past, we will take participants to various places around the farm to meet with KSRE experts, to talk with Innovation Farm partners, and to get your questions answered. Lunch is on us!
We want to know if you're planning on joining us, so just contact KCARE to let us know.
Ongoing projects at the Flickner Innovation Farm will help fine-tune existing irrigation, soil-health and other agricultural technologies while exploring ways that new innovations can improve soil health and conserve water on Kansas farmland. We hope to harvest the advantages of new technology and current research with our comprehensive team of experienced growers, agronomists, watershed specialists, university researchers and industry specialists.
Together, we hope to extend the reach of standard agricultural practices while improving yields and preserving natural resources.
Award-winning commitment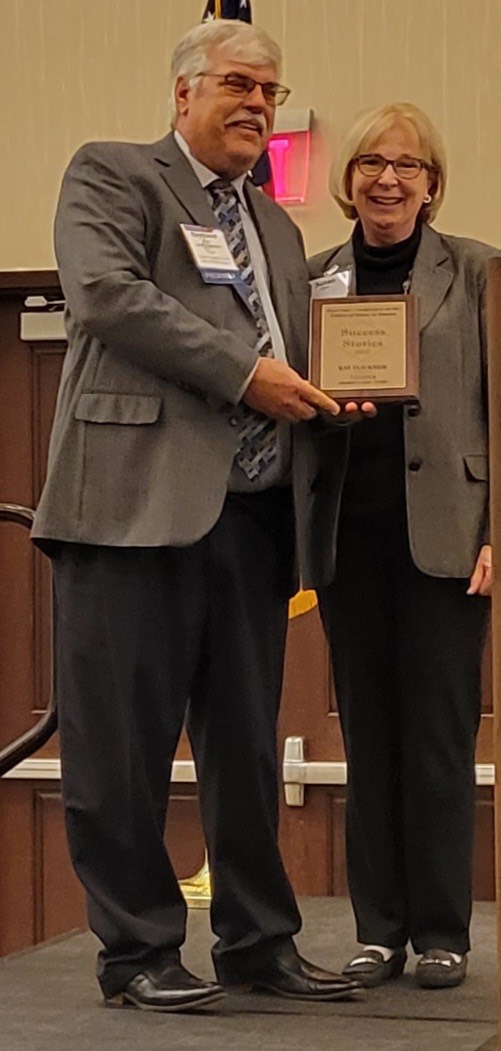 Congratulations to Ray and Susan Flickner, who were honored with a "Success Story" award at the 2022 Governor's Conference on the Future of Water in Kansas. "Success Stories" recipients are those who take extraordinary measures to conserve, reuse or adopt better practices to help ensure the future of our state's water resources.
Farming: Maybe it IS rocket science?
The Flickner Innovation Farm has received its fair share of visitors: international research groups, industry representatives, policy makers ... you name it. We have to admit, though, that a group of scientists from NASA wasn't really on our radar.
We were glad to host them, though, and we had an important discussion about how NASA's agriculture program can aid farmers using their extensive satellite imagery program or how future missions can be planned to assist farmers who need info about climate conditions, groundwater locations, or other issues affecting crop and livestock production here on Planet Earth.
Read more from K-State about NASA's visit to the farm, check out NASA's story about what they learned during the listening tour, or enjoy the coverage from KWCH Channel 12 News.
Farm History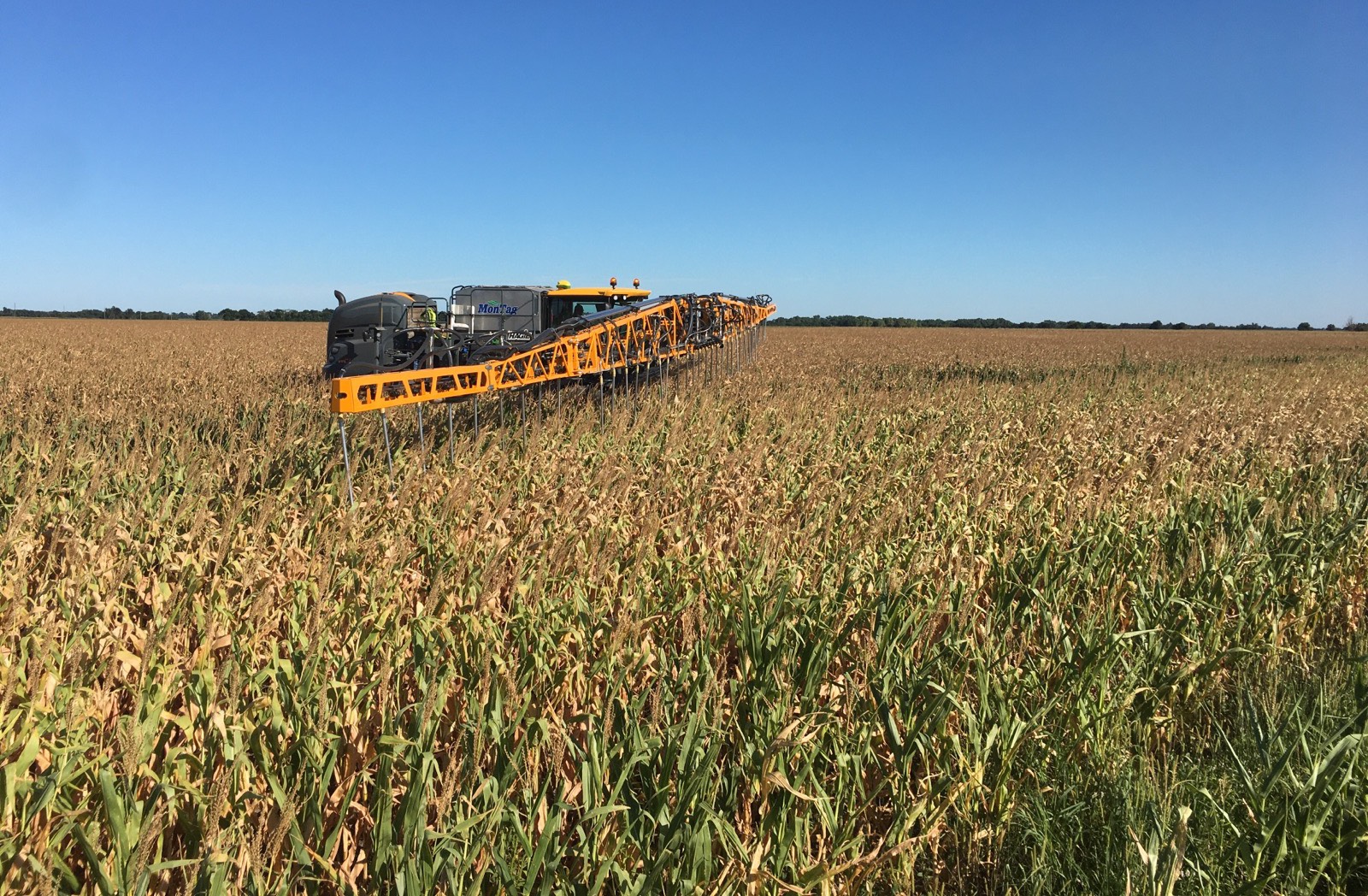 The Flickner Farm, located in Moundridge, Kansas, has a long history reaching back to the 1870s. Ray Flickner is the 5th generation to farm this land, which now consists of more than 850 acres with 10 individual water rights. The Flickner Farm uses sub-surface drip irrigation (SSDI) and precision mobile drip irrigation (PMDI) to grow corn, wheat and soybeans; many of the fields are no-till or limited strip till, and soil conservation techniques continue to be implemented. The family's commitment to improved soil health and sustainable water use makes the Flickner Farm a perfect location for testing new technologies and innovative solutions for these issues.