Water Resource Management Virtual Training
Did you miss our most recent training theme? Don't worry!
Videos and resources for all five Water Resource Management and Irrigation webinars are now available. Go to the Training Opportunities page to watch them and to find out more about this, and other, virtual trainings offered from KCARE.
Award-winning extension and outreach
KCARE is proud to congratulate Dr. Jonathan Aguilar for receiving a Mid-Career Award for Extension/Outreach/Engagement from the Universities Council on Water Resources (UCOWR). This award recognizes outstanding contributions through extension, outreach and engagement activities related to water. He will be formally recognized at the UCOWR Annual Conference in June 2021.
Aguilar, an Associate Professor at K-State's Southwest Research Extension Center in Garden City, specializes in water resource issues, particularly as they pertain to the irrigated agriculture in western Kansas. His extension and research programs are focused on crop water allocation, irrigation scheduling and management tools, and irrigation technologies like mobile drip irrigation (MDI) and subsurface drip irrigation (SDI).
Read the full press release.
Leading the way through key research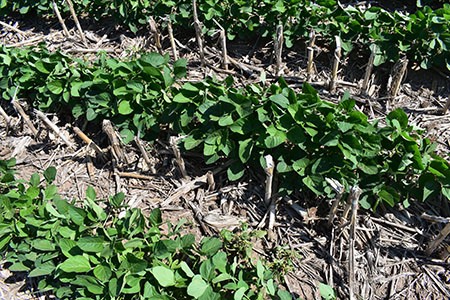 Kansas State University researchers are filling research gaps by studying how to cover crops and phosphorous management strategies interact to influence soil health. Thanks to a $490,541 Seeding Solutions grant from the Foundation for Food & Agriculture Research (FFAR), university researchers will work to optimize phosphorus management strategies in cover crop systems, preventing the costly overuse of fertilizer. The Kansas Soybean Commission, Kansas Department of Agriculture and Kansas Fertilizer Research Fund are providing $500,000 in matching funds for a $990,541 total investment.
Project director Nathan Nelson and his research team will study six soil treatments to determine the effect of cover crop planting and optimal timing and placement of fertilizer on soil health and water quality. By identifying mechanisms that affect phosphorus availability and cycling, Kansas State researchers are developing bold management strategies that enhance soil health, reduce environmental impacts and bolster farmer profitability.
Read the full FFAR press release here.
Flickner Innovation Farm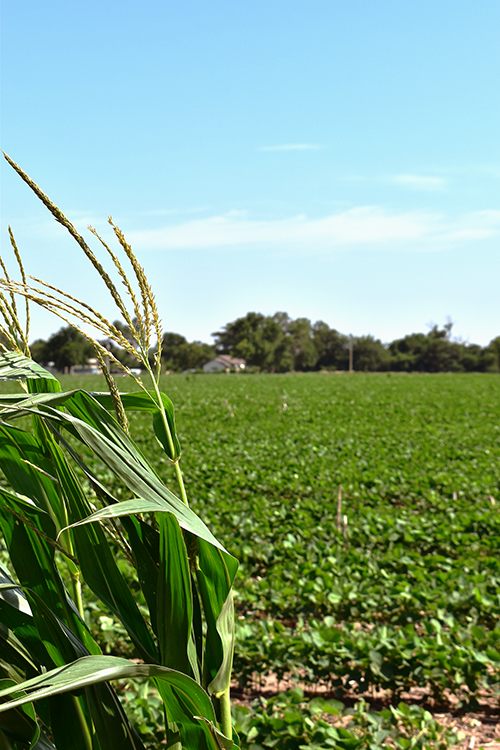 The Flickner Innovation Farm is a site where agronomists, watershed specialists and industry leaders can conduct studies on a large-farm setting to identify the most efficient technologies and techniques for Kansas producers to use on their own farms. This long-term project will be studying the effects of various precision agriculture techniques and comparing different types of imagery to identify crop conditions. Several K-State scientists are using the Innovation Farm for their own research: one research team hopes to develop interpretations for the newest types of soil and tissue tests, and will use these to determine the effects of long-term cropping systems on fertilizer requirements for Kansas crops. Another group is investigating strategies to identify soil moisture pattern to optimize the use of soil moisture probes.
Read more about the long history of the farm and our current research projects, highlighted in a recent article by the High Plains Journal.
Partner with us
Kansas State University established KCARE in order to coordinate and enhance the research, extension, and teaching activities that focus on environmental issues relating to agriculture. KCARE supports research spanning multiple departments and disciplines: soil science, smoke management, cropping systems, water quality and irrigation, fertilizer research, and climate studies.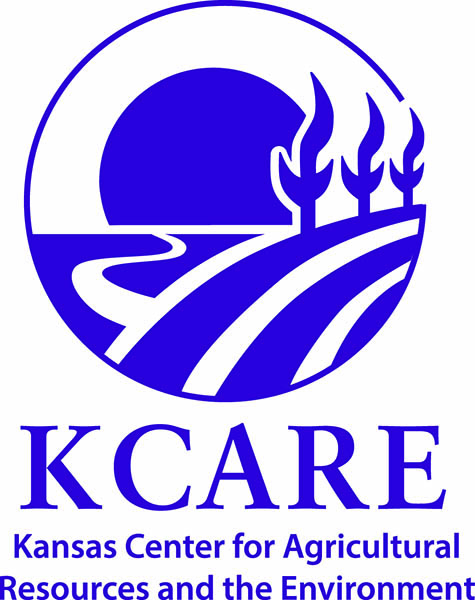 It is our privilege and pleasure to work with research and extension faculty, students, and members of our community to explore new ways to create quality solutions for the environmental issues our state faces now and into the future. Through our partnerships, we are helping Kansas agriculture remain successful and sustainable.
Copies of the KCARE logo are available for interested stakeholders. Possible uses include as a link to the KCARE website on personal or departmental webpages, or on brochures or handouts including KCARE-supported research. Contact KCARE for more information.
SaveSaveSaveSaveSaveSave