Leading the way: Partnerships and Research
Kansas State University hosted the October 29 episode of the U.S. Farm Report's College Road Show. With so many great segments on how K-State research faculty and extension partnerships are championing agriculture across Kansas and beyond, it was a great opportunity to shine a light on the important work from so many at our university.
KCARE is proud to be a part of this episode, with a segment spotlighting our Extension Watershed Specialists' work with farmers and ranchers to safeguard water quality across the state. We suggest watching the whole program (Go, 'Cats!), but you can check out inteviews from Extension Watershed Specialist Will Boyer and KCARE Director Susan Metzger, starting at 36:16.
Kansas Water Resources Institute (KWRI)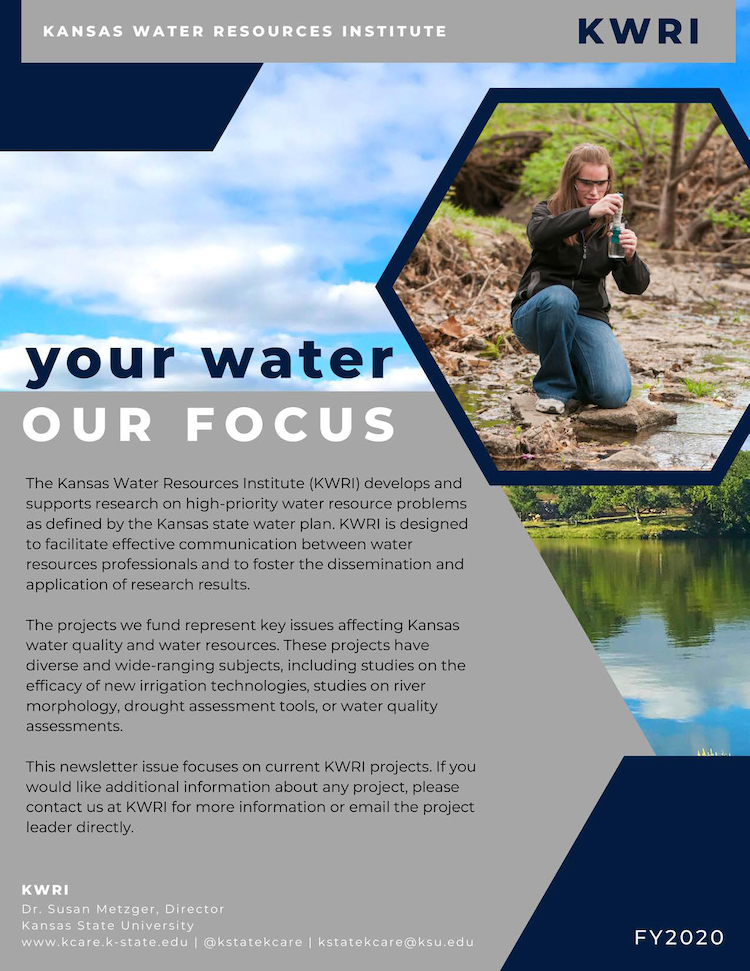 The Kansas Water Resources Institute (KWRI) develops and supports research on high priority water resource problems and objectives, as identified through the state water planning process. It is also designed to facilitate effective communication between water resources professionals and to foster the dissemination and application of research results.
KWRI is funded by a combination of federal funds through the U.S. Geological Survey and non-federal funds from state and other sources. It is part of the National Institutes for Water Resources (NIWR). NIWR provides a national platform for research, training and collaboration.
Putting our natural resources to work ... but better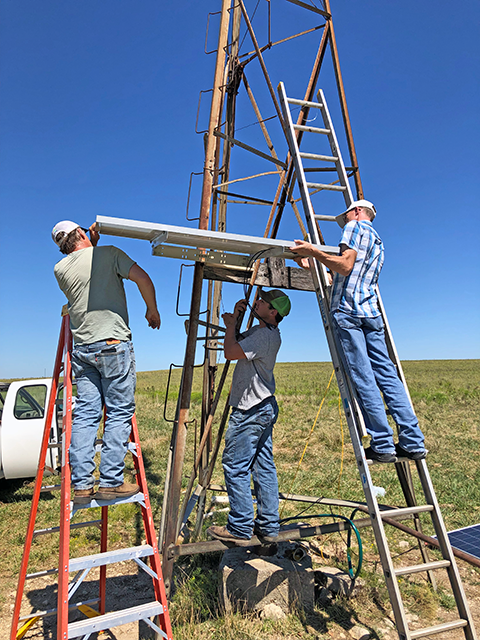 KCARE's mission has always been to balance the use of our state's natural resources with the protection of those resources. To that end, our specialists and other researchers are always looking for better, more sustainable solutions to everyday issues. Like this solar-powered pump, for example! Head over to our Watershed Research and Implementation Partnership page to learn more about other projects like this one.
Partner with us
Kansas State University established KCARE in order to coordinate and enhance the research, extension, and teaching activities that focus on environmental issues relating to agriculture. KCARE supports research spanning multiple departments and disciplines: soil science, smoke management, cropping systems, water quality and irrigation, fertilizer research, and climate studies.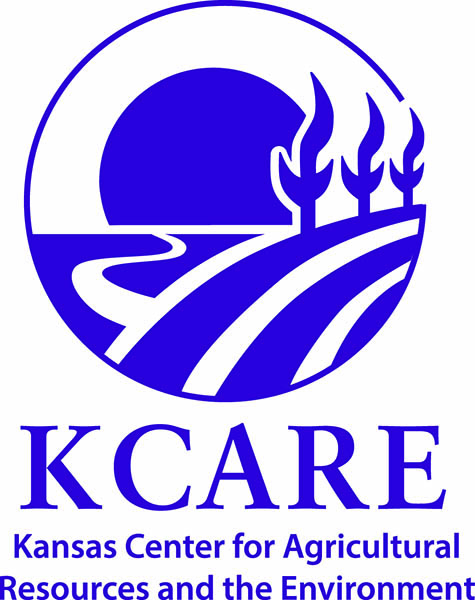 It is our privilege and pleasure to work with research and extension faculty, students, and members of our community to explore new ways to create quality solutions for the environmental issues our state faces now and into the future. Through our partnerships, we are helping Kansas agriculture remain successful and sustainable.
Copies of the KCARE logo are available for interested stakeholders. Possible uses include as a link to the KCARE website on personal or departmental webpages, or on brochures or handouts including KCARE-supported research. Contact KCARE for more information.
SaveSaveSaveSaveSaveSave