Flickner family awarded Leopold Conservation Award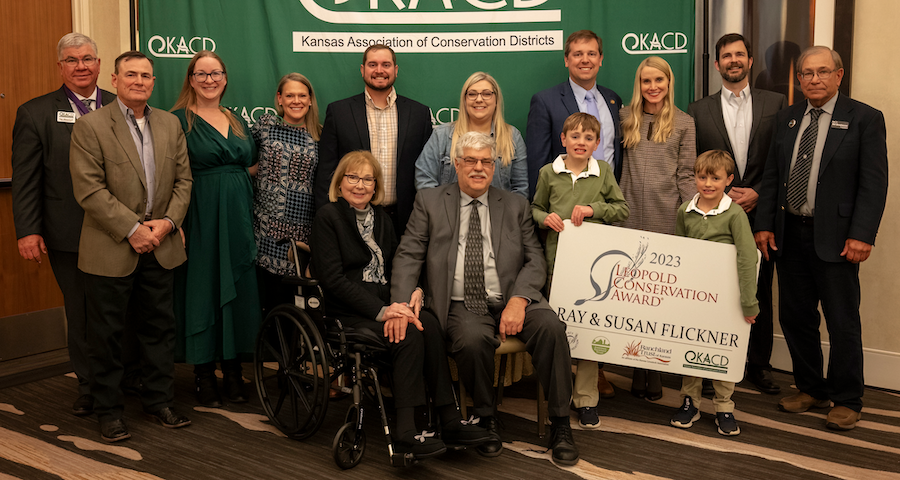 Photo courtesy KACD/Keila Sherman
KCARE is absolutely over the moon to say that Ray and Susan Flickner received the prestigious Leopold Conservation Award at the Kansas Association of Conservation Districts annual meeting in Wichita on November 20. The award recognizes those who inspire others through their extraordinary achievement in voluntary conservation.
Jump over to the Flickner Innovation Farm page to learn more about the award and this great partnership!
KWI: A collaborative, multi-institutional institute
Kansas State University is taking the next steps toward a more sustainable future by launching and leading the collaborative, multi-institutional Kansas Water Institute.


The interdisciplinary institute will build on the work of the Kansas Water Resources Institute, which was historically operated out of K-State's College of Agriculture. The new Kansas Water Institute will be elevated to a university-level priority at K-State to bring interdisciplinary university resources and expertise together to develop innovative solutions to today's water challenges, leveraging the more than 75 faculty across the university who are working on water-related issues.
Want to learn more about KWI? Read more about the intitutional launch.
Leading the way: Partnerships and Research
We know that our successes are only possible because of the strength of our partnerships. Whether that's our extension specialists working one-on-one with Kansas producers to safeguard water quality, or university scientists researching innovative conservation management practices, KCARE team members work to conserve the natural resources in our state while promoting the sustainable use of those resources.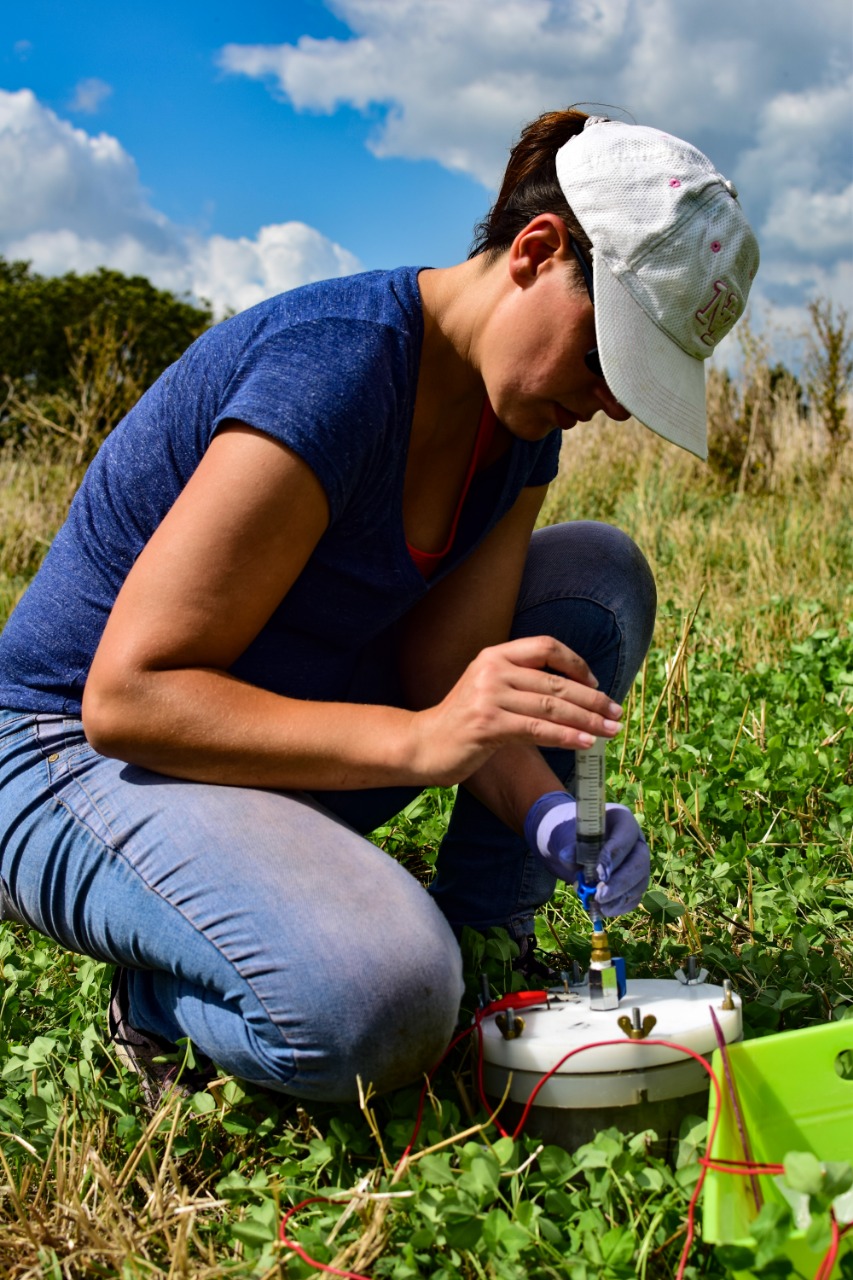 As part of a collaboration between K-State and the USDA Southern Plains Climate Hub, KCARE is happy to welcome a new postdoctoral researcher to the team! Maria De Bernardi will be working in the Department of Animal Sciences and Industry, where she will focus on research that tests winter grazing methods and their impact on soil regeneration.
Read more about Maria's work here.
Putting our natural resources to work ... but better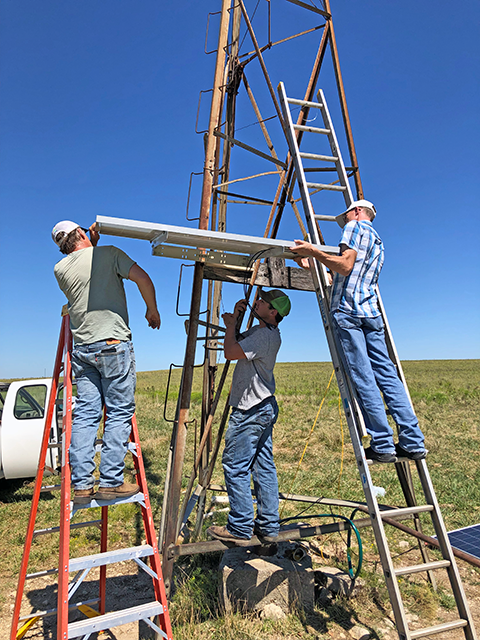 KCARE's mission has always been to balance the use of our state's natural resources with the protection of those resources. To that end, our specialists and other researchers are always looking for better, more sustainable solutions to everyday issues. Like this solar-powered pump, for example! Head over to our Watershed Research and Implementation Partnership page to learn more about other projects like this one.
Partner with us
Kansas State University established KCARE in order to coordinate and enhance the research, extension, and teaching activities that focus on environmental issues relating to agriculture. KCARE supports research spanning multiple departments and disciplines: soil science, smoke management, cropping systems, water quality and irrigation, fertilizer research, and climate studies.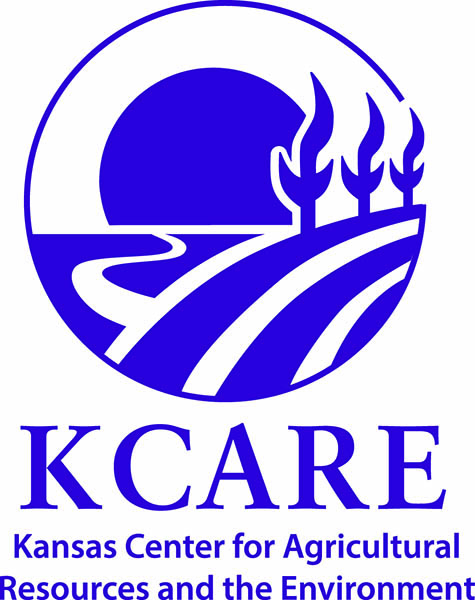 It is our privilege and pleasure to work with research and extension faculty, students, and members of our community to explore new ways to create quality solutions for the environmental issues our state faces now and into the future. Through our partnerships, we are helping Kansas agriculture remain successful and sustainable.
Copies of the KCARE logo are available for interested stakeholders. Possible uses include as a link to the KCARE website on personal or departmental webpages, or on brochures or handouts including KCARE-supported research. Contact KCARE for more information.
SaveSaveSaveSaveSaveSave