Kansas weather at your fingertips
Some people claim that you can't be a "real" Kansan unless there are at least four weather apps on your smartphone. While that might ring true for some, we at KCARE rely on the Kansas Mesonet. Originally established at K-State Research and Extension facilities, the mesonet has grown into a state-wide collaboration with the Kansas Water Office, Big Bend Groundwater Management District, the Equus Beds Groundwater Management District, and the USDA Soil Climate Analysis Network. This network of weather stations covers sites in every corner of the state and provides so much more than just the current temperatures; soil temperatures, historical weather data, freeze monitors, soil saturation, precipitation levels are right at your fingertips.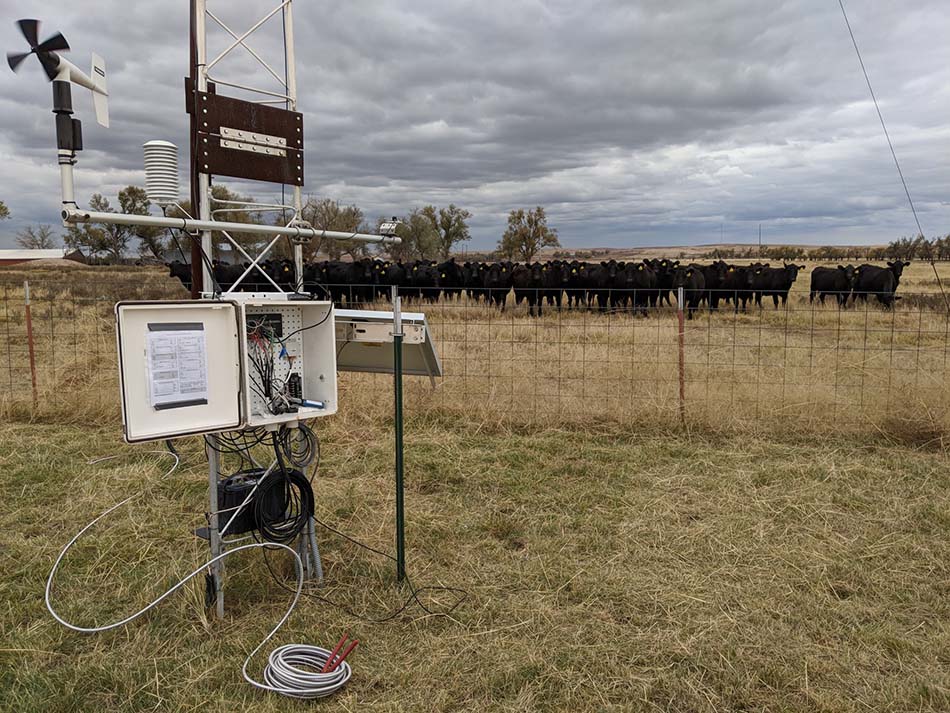 Photo courtesy of Kansas Mesonet
They've got Kansas covered: mesonet stations are located in long-term sites, with new locations selected based on unavailability of automated weather data in the region. All weather stations use research-grade instruments, making the Kansas Mesonet an excellent tool for everyone, from armchair weather enthusiasts to producers needing up-to-the-minute climate information to university researchers. Get to know Kansas in a whole new way!
Stay current with KCARE
Kansas has a rich history, and agriculture is at its heart. The technology and techniques of our current times have replaced the traditions from the early 1900s, but we still hold fast to the idea of partnerships: between neighbors, between researchers, between institutions.
Partnerships are the strong foundation on which we build our successes. Read more about how urban–rural partnerships are increasingly viewed as a critical component of efforts to improve water quality at the watershed scale in a just-published paper. You can also learn about other projects in issues of our KCARE newsletter, KCARE Research Today, or link to our Publications page.
Partner with us!
Kansas State University established KCARE in order to coordinate and enhance the research, extension, and teaching activities that focus on environmental issues relating to agriculture. KCARE supports research spanning multiple departments and disciplines: soil science, smoke management, cropping systems, water quality and irrigation, fertilizer research, and climate studies.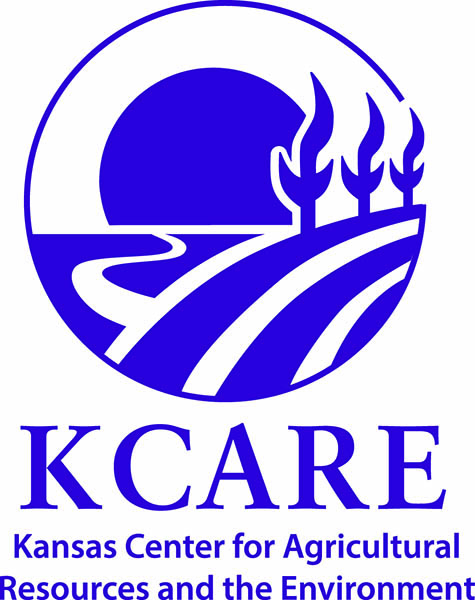 It is our privilege and pleasure to work with research and extension faculty, students, and members of our community to explore new ways to create quality solutions for the environmental issues our state faces now and into the future. Through our partnerships, we are helping Kansas agriculture remain successful and sustainable.
Copies of the KCARE logo are available for interested stakeholders. Possible uses include as a link to the KCARE website on personal or departmental webpages, or on brochures or handouts including KCARE-supported research. Contact KCARE for more information.
Save
Save
Save
Save
Save
Save