Award-winning research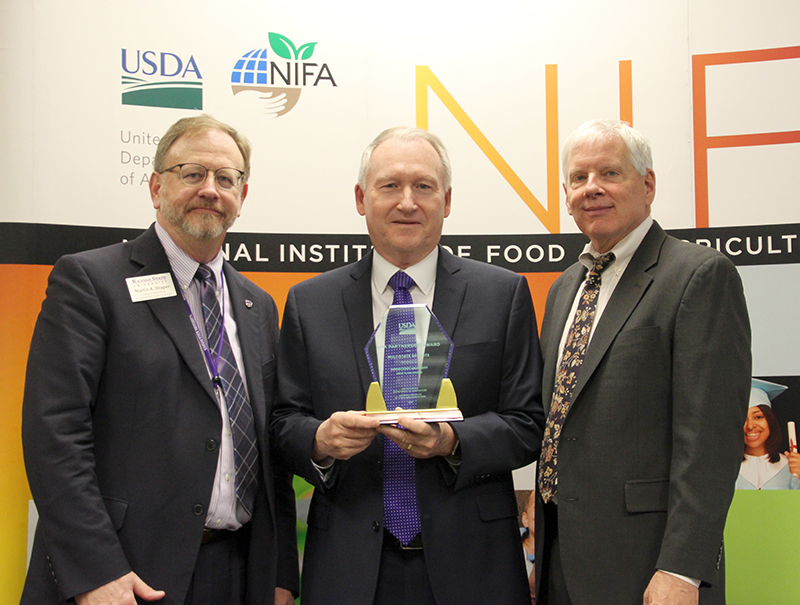 From left, Martin Draper, K-State College of Agriculture interim associate dean for research and graduate programs, Dan Devlin, Great Plains Grazing project leader and KCARE director, and J. Scott Angle, director of NIFA, at the annual NIFA Partnership Awards in Washington, D.C. on April 25. Photo courtesy of Kansas State University
Great Plains Grazing, a project that aligns the efforts of four Midwestern universities and two other groups dedicated to improving grazing practices for beef cattle in the Great Plains has received national recognition for its work.
The Great Plains Grazing project has been selected for a Partnership Award for Multistate Efforts by the National Institute of Food and Agriculture (NIFA), which cited the group's "outstanding efforts to strengthen the stewardship of private lands through technology and research."
"This award is a testament to the significant efforts of all the collaborators involved in Great Plains Grazing," said Dan Devlin, project leader and director of the Kansas Center for Agricultural Resources and the Environment (KCARE) at Kansas State University. "This research is important not only for projecting how climate change will affect the beef grazing industry but also how to manage that industry more successfully through future drought conditions."
Stay current with KCARE
Kansas has a rich history, and agriculture is at its heart. The technology and techniques of our current times have replaced the traditions from the early 1900s, but we still hold fast to the idea of partnerships: between neighbors, between researchers, between institutions.
Partnerships are the strong foundation on which we build our successes. Read more about how urban–rural partnerships are increasingly viewed as a critical component of efforts to improve water quality at the watershed scale in a just-published paper. You can also learn about other projects in issues of our KCARE newsletter, KCARE Research Today, or link to our Publications page.
Partner with us!
Kansas State University established KCARE in order to coordinate and enhance the research, extension, and teaching activities that focus on environmental issues relating to agriculture. KCARE supports research spanning multiple departments and disciplines: soil science, smoke management, cropping systems, water quality and irrigation, fertilizer research, and climate studies.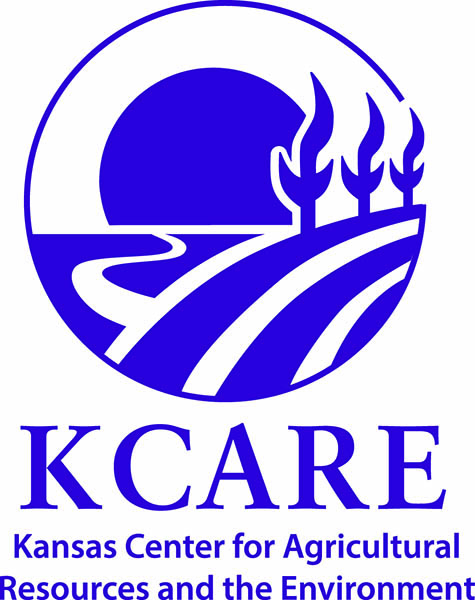 It is our privilege and pleasure to work with research and extension faculty, students, and members of our community to explore new ways to create quality solutions for the environmental issues our state faces now and into the future. Through our partnerships, we are helping Kansas agriculture remain successful and sustainable.
Copies of the KCARE logo are available for interested stakeholders. Possible uses include as a link to the KCARE website on personal or departmental webpages, or on brochures or handouts including KCARE-supported research. Contact KCARE for more information.
Save
Save
Save
Save
Save
Save