Join KCARE at the George Washington Carver Symposium and Awards Dinner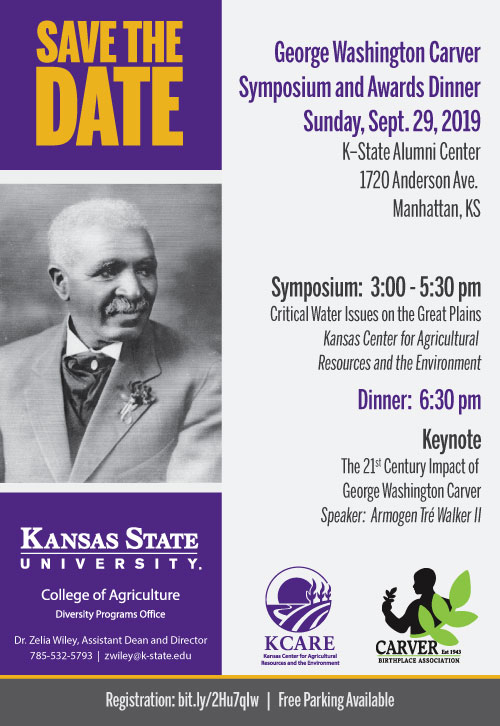 KCARE is a sponsor for the 2019 George Washington Carver Symposium and Awards dinner, held at the K-State Alumni Center on September 29. The topic for this year's symposium is Critical Water Issues in the Great Plains Region, and K-State alumnus Armogen 'Tre' Walker II, a former linebacker for the Wildcats, will present the evening's keynote address on "The 21st Century Impact of George Washington Carver." The event, which begins at 3 p.m., is free and open to the public.
To kick off the symposium, several KCARE partners from the College of Agriculture and from K-State Research and Extension will speak on a number of issues related to water quality and water conservation in the Great Plains region. Topics include how rural and urban communities in Kansas are working together to improve water quality, regional successes for water conservation efforts and working on water issues with Native American communities.
The awards dinner and keynote will follow. For more information, contact KCARE or the College of Agriculture Diversity Programs Office.
Improving soil health and water quality on Kansas farms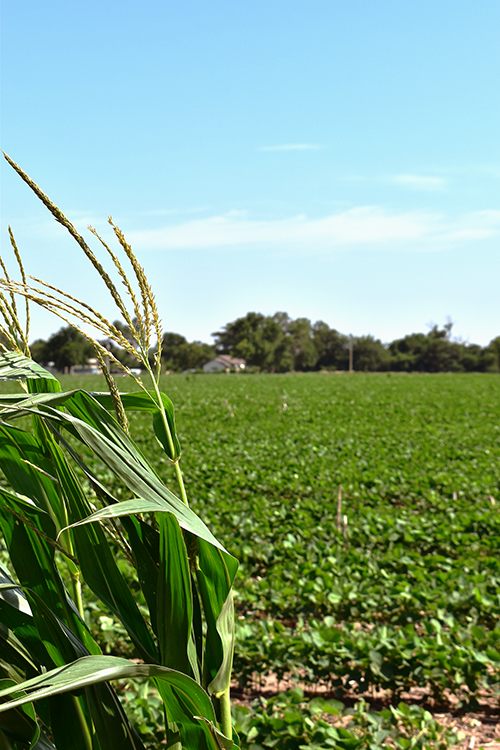 KCARE is proud to be a partner with the Flickner Innovation Farm. Located in Moundridge, Kansas, the Innovation Farm is a site where agronomists, watershed specialists and industry leaders can conduct studies on a large-farm setting to identify the most efficient technologies and techniques for Kansas producers to use on their own farms. This long-term project will be studying the effects of various precision agriculture techniques and comparing different types of imagery to identify crop conditions. Several K-State scientists are using the Innovation Farm for their own research: one research team hopes to develop interpretations for the newest types of soil and tissue tests, and will use these to determine the effects of long-term cropping systems on fertilizer requirements for Kansas crops. Another group is investigating strategies to identify soil moisture pattern to optimize the use of soil moisture probes.
The Flickner Innovation Farm hosted their first field day on August 23. More information about the field day can be found in the press release, or on farm's web page. For more information about the farm or any upcoming events there, contact us.
Partner with us
Kansas State University established KCARE in order to coordinate and enhance the research, extension, and teaching activities that focus on environmental issues relating to agriculture. KCARE supports research spanning multiple departments and disciplines: soil science, smoke management, cropping systems, water quality and irrigation, fertilizer research, and climate studies.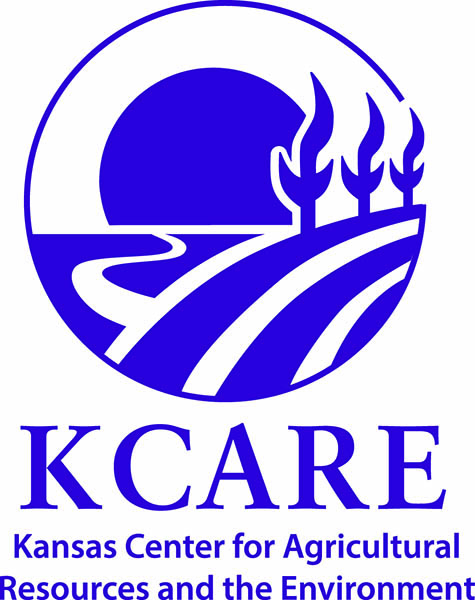 It is our privilege and pleasure to work with research and extension faculty, students, and members of our community to explore new ways to create quality solutions for the environmental issues our state faces now and into the future. Through our partnerships, we are helping Kansas agriculture remain successful and sustainable.
Copies of the KCARE logo are available for interested stakeholders. Possible uses include as a link to the KCARE website on personal or departmental webpages, or on brochures or handouts including KCARE-supported research. Contact KCARE for more information.
Save
Save
Save
Save
Save
Save