Calling all water research!
The Kansas Water Resources Institute (KWRI) is looking for proposal submissions for the FY 2021 Water Resources Research Act Program National Competitive Grant.
This federal award, which has a match requirement, will grant up to $250,000 to six different projects. Successful applicants will propose research on the topic of improving and enhancing the nation's water supply and promoting new ideas that expand our understanding of water issues. More specific information about research priorities can be found on our Funding Opportunities page.
Proposals should be submitted to KWRI by 6/24/2021. Contact KCARE for more information.
Who's ready for a Scavenger Hunt?
We love to see everyone outside enjoying everything that Kansas has to offer during the summer months. For those who like to mix a little fun with their nature walks, we are offering a scavenger hunt at Big Creek! It's pretty simple: for the chance to win a Water Prize Pack, visit the Big Creek Watershed and find as many items on the list as you can. You can find more information about how to play here. We can't wait to see what you find!
Leading the way through key research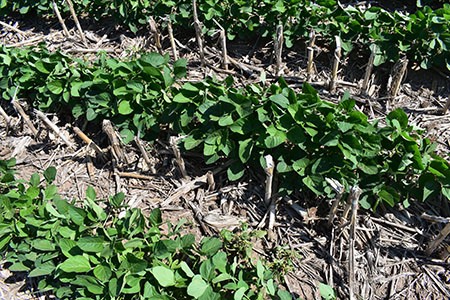 Kansas State University researchers are filling research gaps by studying how to cover crops and phosphorous management strategies interact to influence soil health. Thanks to a $490,541 Seeding Solutions grant from the Foundation for Food & Agriculture Research (FFAR), university researchers will work to optimize phosphorus management strategies in cover crop systems, preventing the costly overuse of fertilizer. The Kansas Soybean Commission, Kansas Department of Agriculture and Kansas Fertilizer Research Fund are providing $500,000 in matching funds for a $990,541 total investment.
Project director Nathan Nelson and his research team will study six soil treatments to determine the effect of cover crop planting and optimal timing and placement of fertilizer on soil health and water quality. By identifying mechanisms that affect phosphorus availability and cycling, Kansas State researchers are developing bold management strategies that enhance soil health, reduce environmental impacts and bolster farmer profitability.
Read the full FFAR press release here.
Flickner Innovation Farm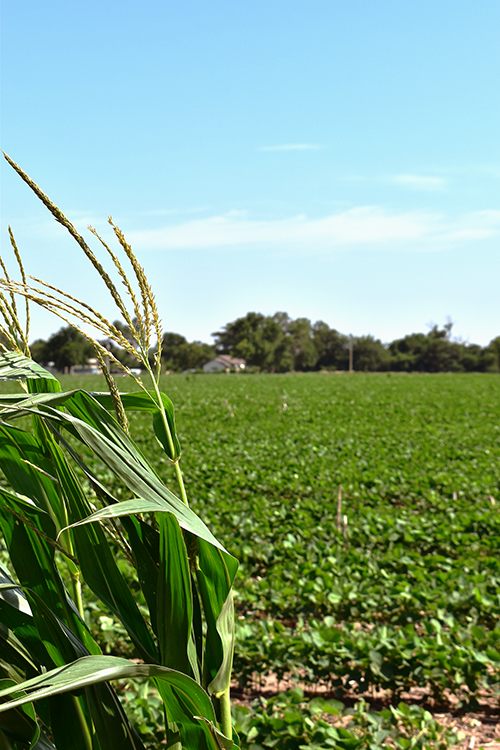 The Flickner Innovation Farm is a site where agronomists, watershed specialists and industry leaders can conduct studies on a large-farm setting to identify the most efficient technologies and techniques for Kansas producers to use on their own farms. This long-term project will be studying the effects of various precision agriculture techniques and comparing different types of imagery to identify crop conditions. Several K-State scientists are using the Innovation Farm for their own research: one research team hopes to develop interpretations for the newest types of soil and tissue tests, and will use these to determine the effects of long-term cropping systems on fertilizer requirements for Kansas crops. Another group is investigating strategies to identify soil moisture pattern to optimize the use of soil moisture probes.
Read more about the long history of the farm and our current research projects, highlighted in a recent article by the High Plains Journal.
Partner with us
Kansas State University established KCARE in order to coordinate and enhance the research, extension, and teaching activities that focus on environmental issues relating to agriculture. KCARE supports research spanning multiple departments and disciplines: soil science, smoke management, cropping systems, water quality and irrigation, fertilizer research, and climate studies.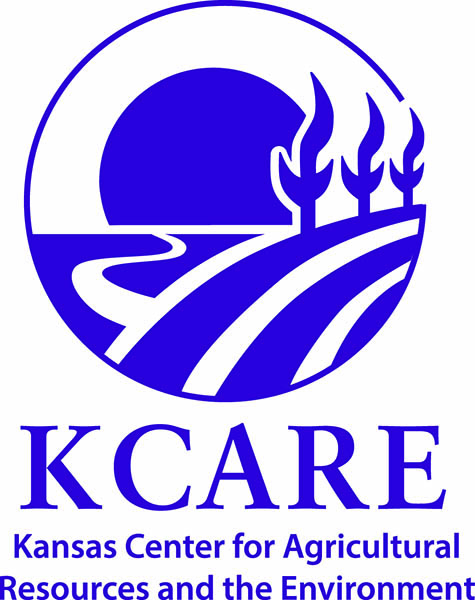 It is our privilege and pleasure to work with research and extension faculty, students, and members of our community to explore new ways to create quality solutions for the environmental issues our state faces now and into the future. Through our partnerships, we are helping Kansas agriculture remain successful and sustainable.
Copies of the KCARE logo are available for interested stakeholders. Possible uses include as a link to the KCARE website on personal or departmental webpages, or on brochures or handouts including KCARE-supported research. Contact KCARE for more information.
SaveSaveSaveSaveSaveSave