Special Events in Our Kansas Watershed
Our watershed is a special place, and we want to tell you more about it. Throughout the year, we host or sponsor a lot of educational events, contests or workshops to help you learn more about the Big Creek and Middle Smoky Hill watersheds – and how you can be involved with water conservation and water quality efforts in your community. Please join us at one or more of our special events. We would love to see you!
Annual Water Poster Contest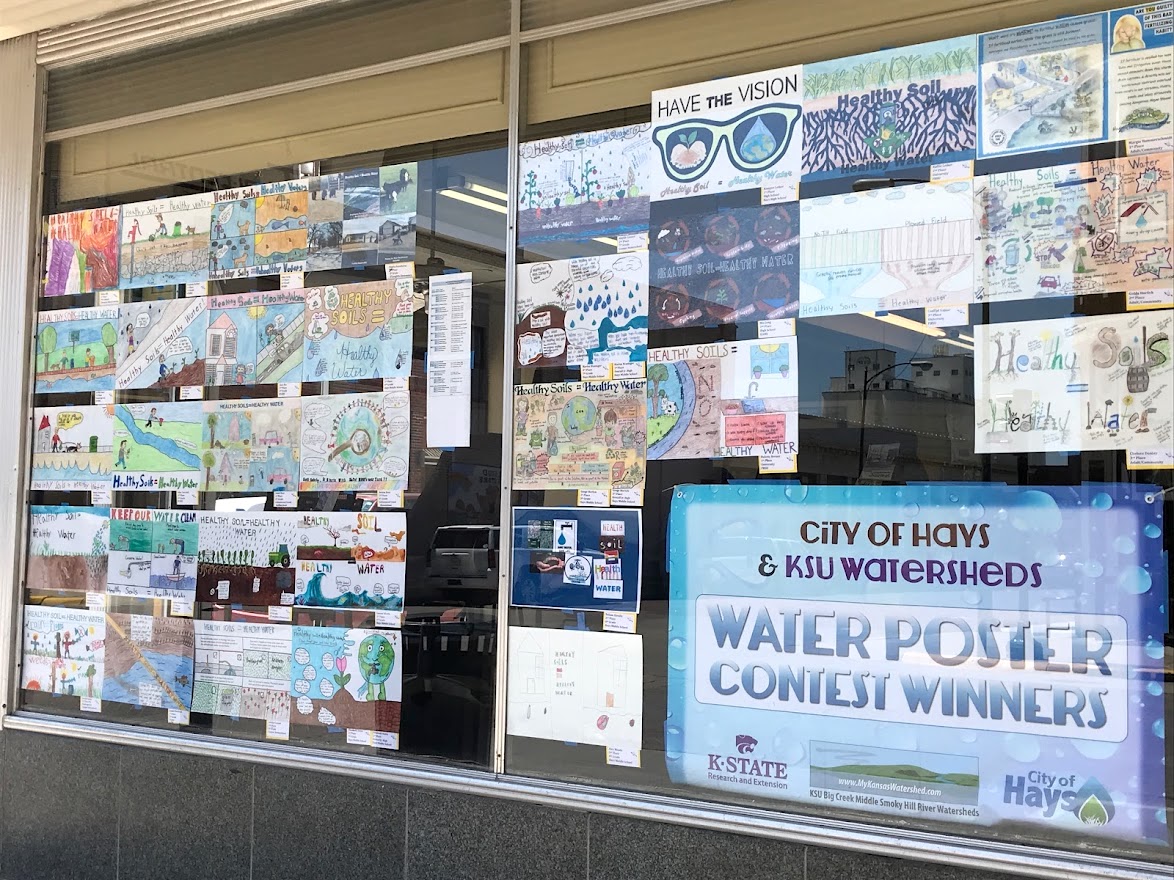 KSU Big Creek Middle Smoky Hill River Watersheds and the City of Hays are sponsoring their Annual Water Poster Contest.
The theme for the 2022 posters is "Make Every Drop Count". Each poster entered should have a water conservation or stormwater (water quality) message. Poster entries were due by Friday, March 11, 2022.
This year, the poster contest will have divisions for preschool-5th grade, 6th-8th grade, 9th-12th grade, FHSU/NCK Tech students and Community Adults.
For questions or more supplies, please contact Stacie Minson.
At left, poster winners from a previous year are displayed in the City of Hays.
Field Days and Tailgate Talks
Throughout the year, the Big Creek and Middle Smoky Hill watersheds sponsor a variety of in-person field days and tailgate talks. These are often hosted by local producers and landowners, and we use the opportunity to discuss important issues concerning water quality, soil health, water conservation, and the Best Management Practices that can optimize efforts to improve the watershed for all.
National Fix-a-Leak Week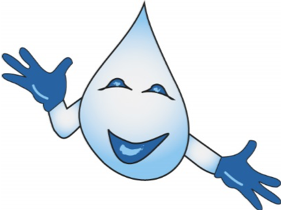 So, how do you know if you have water leaks in your home? The best place to start is to look at water usage during winter months possibly in January, February, or March before outdoor watering starts. If a family of four is exceeding 12,000 gallons of water/month, leaks may be the culprit. If you have access to your water meter, check and record the reading and after two hours of NO water use, and then check the reading again. If the meter readings change, you must have leaks somewhere inside your home.
So now you know you've got leaks. Today is the perfect time to find those leaks and get them fixed.
Toilet leaks are easily found and quickly fixed.
Examine faucet gaskets and pipe fittings in the kitchen, bathroom, etc. to see if water if visibly present.
Maintain outdoor irrigation systems.
Replace toilets, showerheads, faucets and appliances if you still need to reduce your monthly water usage footprint.
To learn more about water leaks, visit EPA's WaterSense Fix-a-Leak Week homepage.