KCARE Summertime Spotlight
Schools are out, the skies are blue, swimming pools are doing a brisk business, and the heat is on! Summertime is one of our favorite seasons in Kansas, because with the hot weather (and occasional thunderstorm) come agricultural field days and continuing research projects and wheat tours and technology farms and extension activities and …
Well. Let's just say we're not feeling bored.
KCARE's watershed specialists are no exception. They traverse Kansas, working in watersheds across five different regions, working with local and regional stakeholders to help identify ways to improve surface water quality to meet state standards.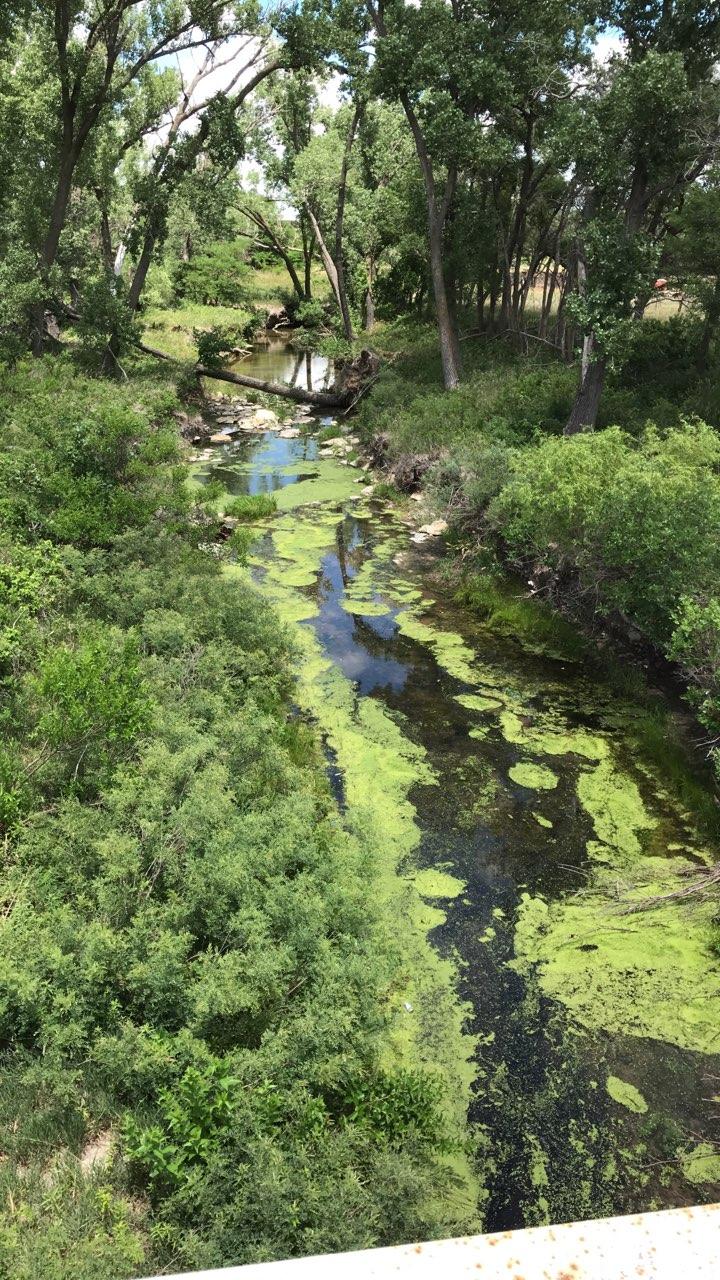 Some of that includes face-to-face meetings with producers to plan and implement streambank stabilization projects to decrease erosion, or it can include identifying best management practices that reduce nutrient and sediment runoff into streams and rivers. Watershed specialists also monitor streams, rivers and reservoirs for sediment and nutrient levels.
Stacie Minson is KCARE's watershed specialist responsible for the Big Creek and Middle Smoky Hill River watersheds; or, as she puts it, "everything that drains into Kanopolis Reservoir." That's a lot of ground to cover; after all, approximately 2,400 square miles drain into Kanopolis.
Every July (and again in October and April), she crisscrosses her watershed five times, taking samples from identified sites to measure for levels of total suspended solids, E. coli, nitrogen and phosphorus. It's a 220-mile round trip across the watersheds in Ellis, Russell and Ellsworth Counties – stopping, of course, at lots of streams and creeks along the way to pull samples. Of course, if there's a storm event, like the ones Kansas experienced in mid-June, Stacie hops back into her truck, relying on the more than 100 precipitation gauges in her watershed to tell her where the rainfall has been enough to warrant additional samples.
For a scheduled – not storm – sampling trip, Stacie collects up to 24 samples per site – more than 600 water samples in total. She analyzes the samples for E. colibacteria and total suspended solids herself, and sends samples to the KSU Soil/Water Testing Lab to check for nitrogen and phosphorus. All the results are entered into a database, which is available to the public. Sampling data are used to show improvement towards water quality goals in the watershed.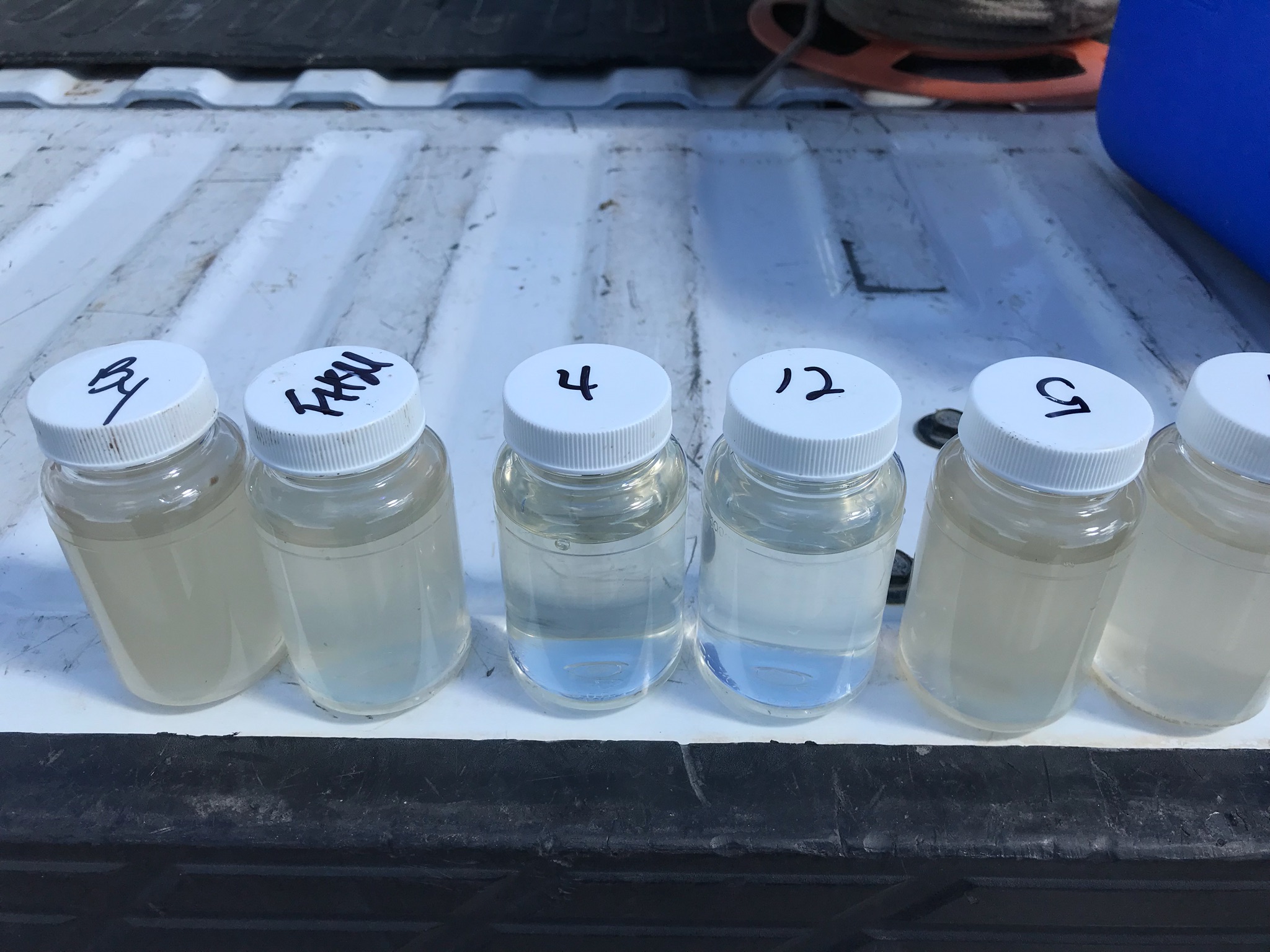 Learn more about KCARE's watershed specialist team and the work they do. If you think a watershed specialist can help you in your area, contact KCARE for more information.
KCARE's Mission
Agriculture is interwoven through nearly every aspect of life in the state of Kansas. Drive down any highway, and you'll see farms or ranchland: after all, nearly 90 percent of all the land in the state is agricultural. Most of this acreage is family farms and ranches, with traditions stretching back through the generations. But the future of farming is changing, whether it's tilling techniques, water management, or the weather. With this in mind, the Kansas Center for Agricultural Resources and the Environment (KCARE) has a mission to develop and deliver knowledge that helps Kansans balance the utilization of our state's natural resources with the protection of those resources.
Kansas State University established KCARE to coordinate and enhance research, extension, and teaching activities pertaining to environmental issues related to agriculture. Our projects examine water management issues, water quality, prairie ecosystem maintenance, fertilizer research, and the effects of climate change on beef cattle production in the Southern Great Plains.
KCARE forges partnerships between K-State scientists and other research institutions to create quality solutions for the environmental issues our state faces now and into the future. Our projects examine current issues and create new innovations to offset the changing landscape; together, we can help Kansas agriculture remain successful and sustainable.